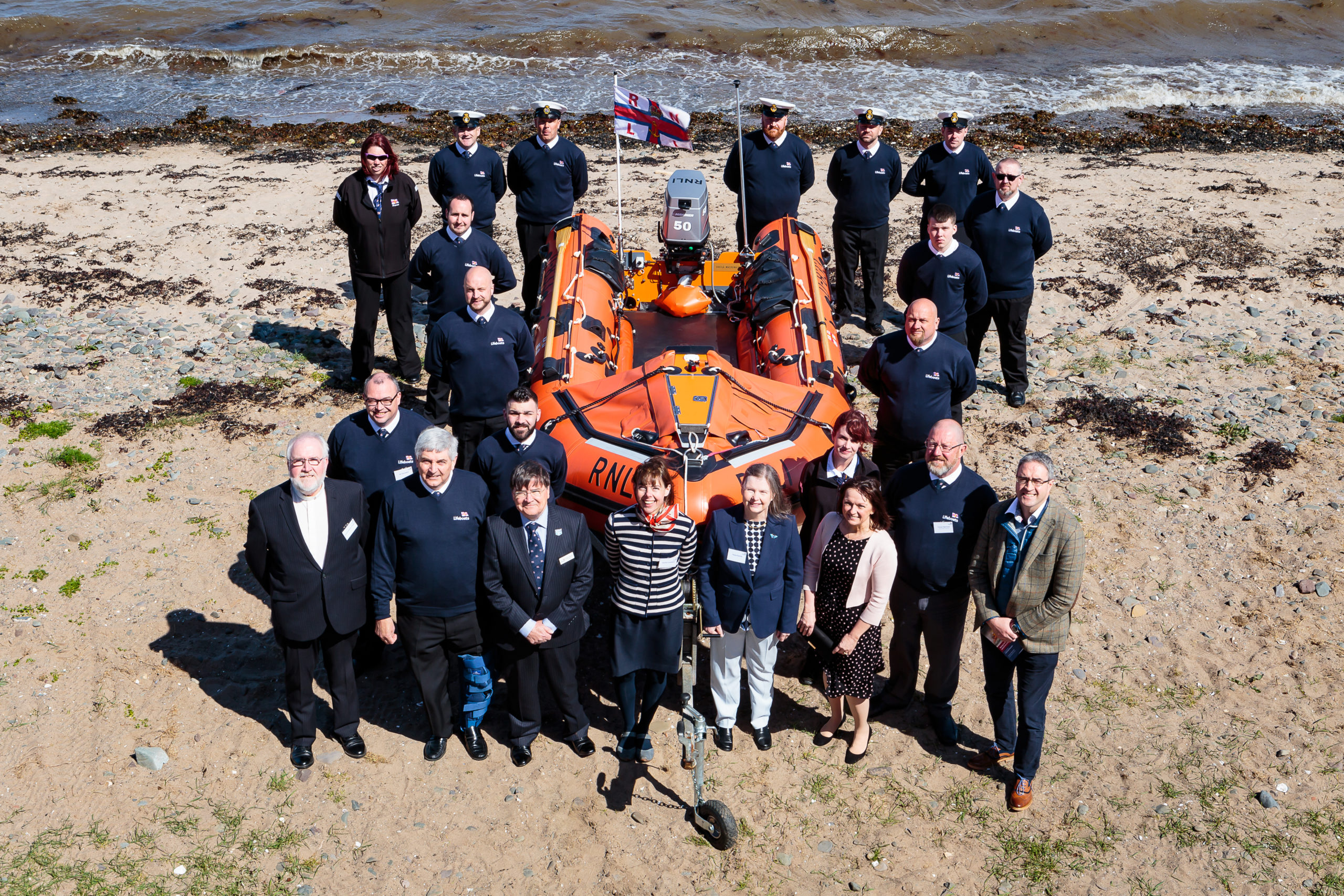 Photo credit P R Imaging
The RNLI is one of the six charities nominated in the original trust deed.  Over the past 23 years more than £500,000 has been donated by the Trust towards a variety of projects including the development of lifeboat stations and the training of crew. We have also provided training and kit for lifeguards in Fife, in recognition of the importance of education and safe activity on the beach.
Having funded the D-833 lifeboat Sheila Macdonald, launched in May 2019, our most recent award will enable the RNLI to employ a Regional Resilience Coxswain/Mechanic to cover seven lifeboat stations in the north east of Scotland. This post will lead and enable the delivery of the lifesaving service, supporting teams of local volunteers and to maintain and implement best practice in the stations they are helping to run.