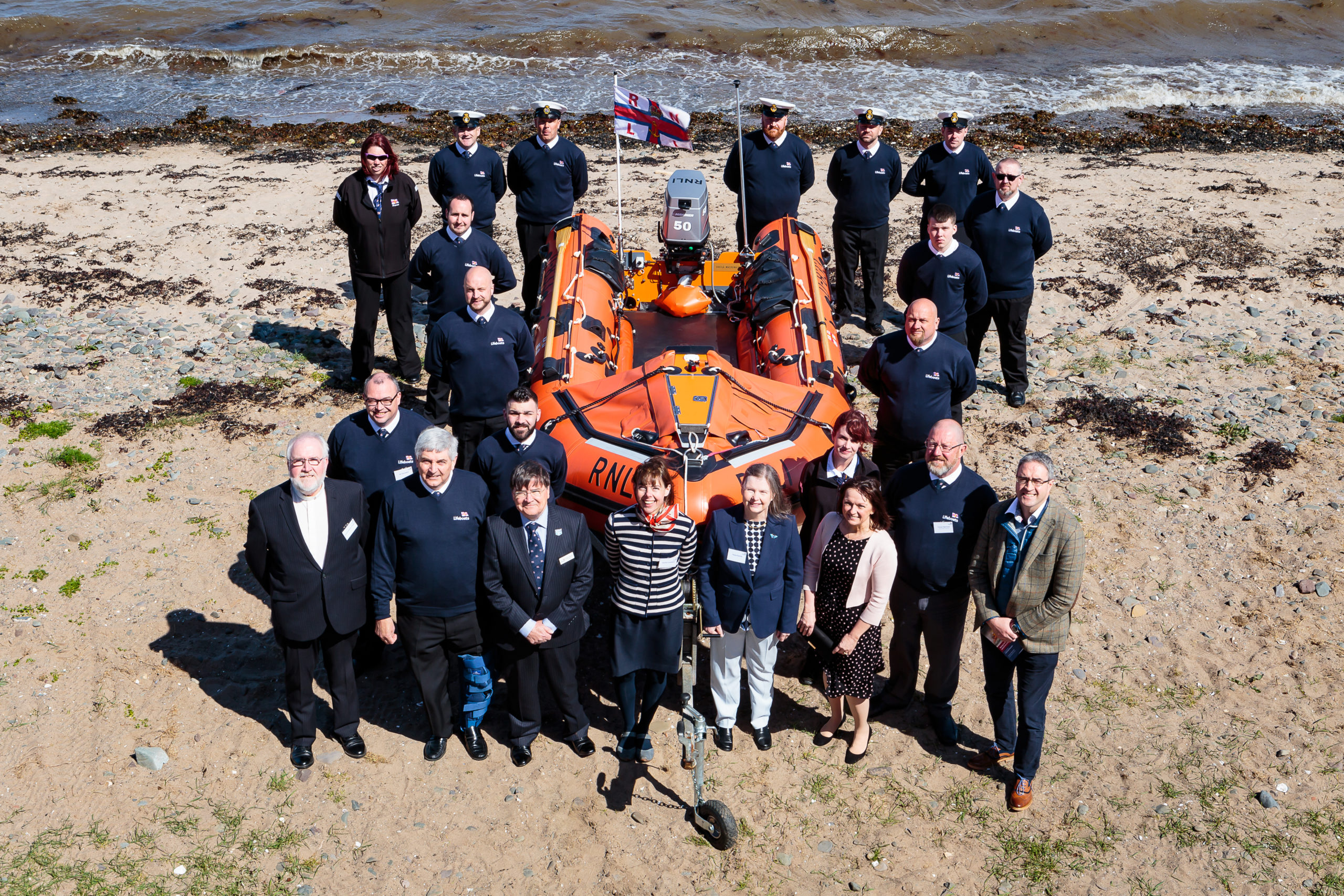 Photo credit P R Imaging
The RNLI is one of the six charities nominated in the original trust deed.  Over the past 23 years more than £500,000 has been donated by the Trust towards a variety of projects including the development of lifeboat stations and the training of crew. We have also provided training and kit for lifeguards in Fife, in recognition of the importance of education and safe activity on the beach.
Our most recent award funded the D-833 lifeboat Sheila Macdonald, which we helped to launch in May 2019. The Sheila Macdonald will help the volunteer crew at Stranraer Lifeboat Station save lives along the Scottish coastline from Ballantrae to the Mull of Galloway. The station opened in 1974 and since then the crew have launched 366 times, aided 399 people and saved 69 lives. Our Trustees made this award to recognise our 40th Anniversary, and know that in providing a new lifeboat in Stranraer, this work will continue to allow the crew to carry out inshore rescues quickly and safely.