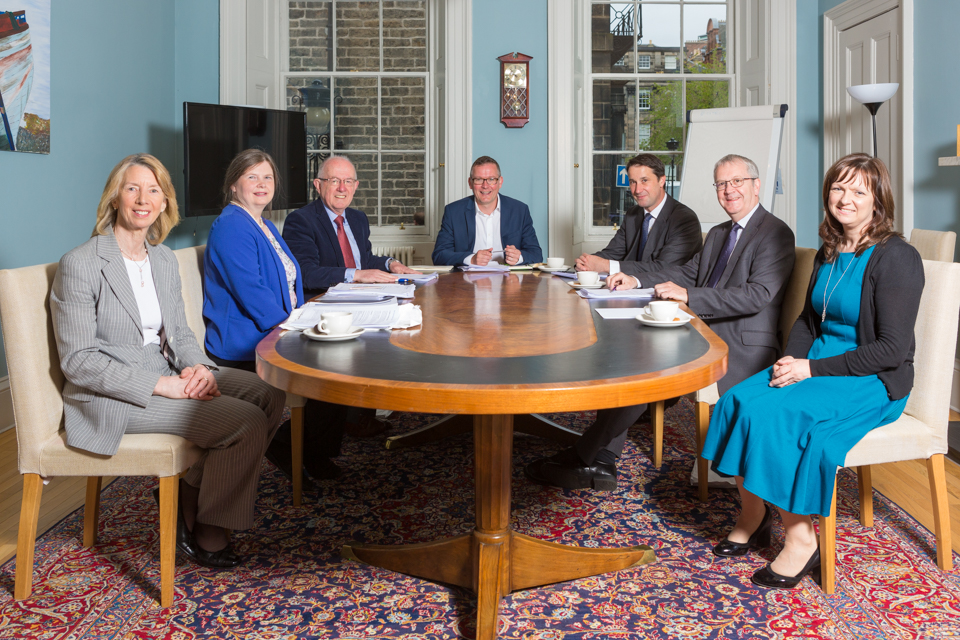 "Our mission is to support our beneficiary charities to achieve their purpose"
The RS Macdonald Charitable Trust awards around £2m to charities in Scotland every year.
A sense of family and community underpin the origins of the Trust and how we do our business.  When we award grants to charities, we take an active interest in them and their activities. We want beneficiary organisations to feel part of our community and we seek ways to bring people together. Our aim is to provide a welcoming environment that is positive, encouraging, and supports charities to achieve their purpose. Please contact us if you'd like to know more.
The RS Macdonald Charitable Trust was set up by Roderick Stewart Macdonald in November 1978 with funds inherited from his father. R S Macdonald, born in 1922, was the only child of Alexander Muir Macdonald and Lydia Macdonald. Roderick's grandfather, R J Macdonald, had been one of the founders of the distillery company Macdonald & Muir Ltd, which eventually became Glenmorangie plc. Following his death in 1995, the Trust fell heir to Roderick's substantial holding in Glenmorangie plc. The Trust's shares in the company were sold in 2004 and subsequently re-invested with a view to increasing the amount available for distribution to charities. Image: RS Macdonald (right) with his mother Lydia (top right) and other members of the family.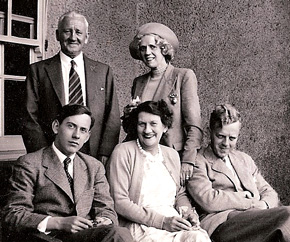 Compassionate
We are aware of those that are suffering and we are driven by a desire to do something about that.

Open
We are transparent in our operations, inclusive and have an open door to those who wish to speak with us.

Prudent
We take care in the management, allocation and use of our resources.

Enabling
We are here to help other charitable organisations achieve their aims.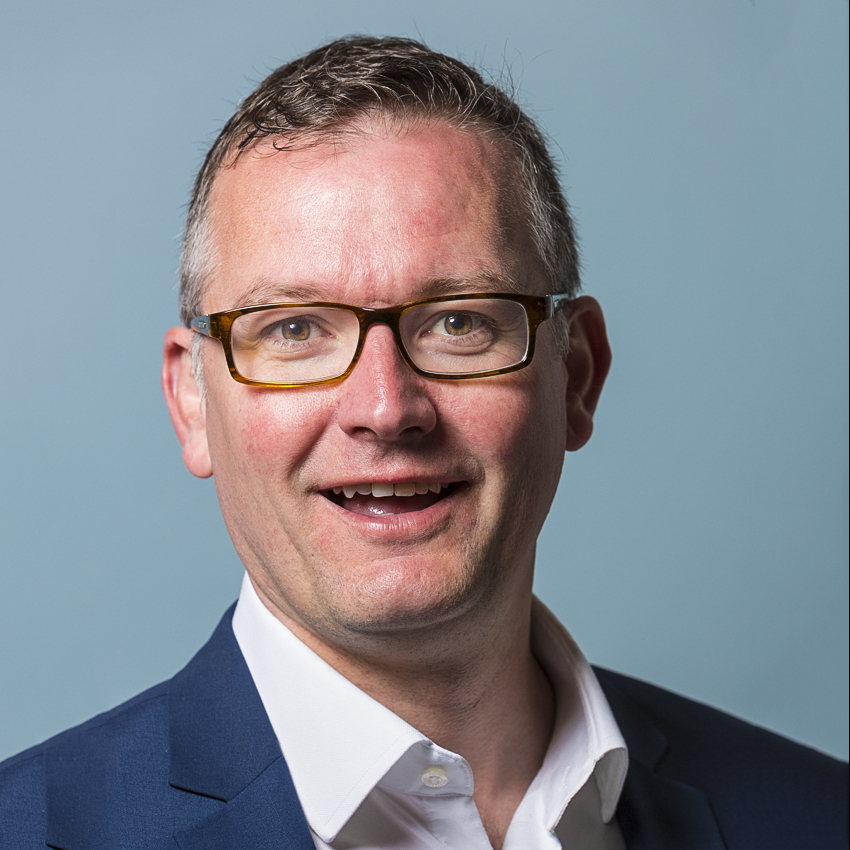 Douglas Hamilton
Director
Douglas joined the Trust in 2013 having previously been the Head of Save the Children in Scotland. A law graduate from Edinburgh University, Douglas' career began at the Scottish Human Rights Centre and he subsequently took on policy and research roles with Children in Scotland and Barnardo's.
In addition to his current role with the Trust, Douglas is the Vice-Convenor of Scottish Grantmakers and has previously been a member of the Commission on Social Mobility and Child Poverty and the Scottish Ministerial Advisory Group on Child Poverty.
Away from work, Douglas helps organise children's and youth activities through his local church and coaches children's football.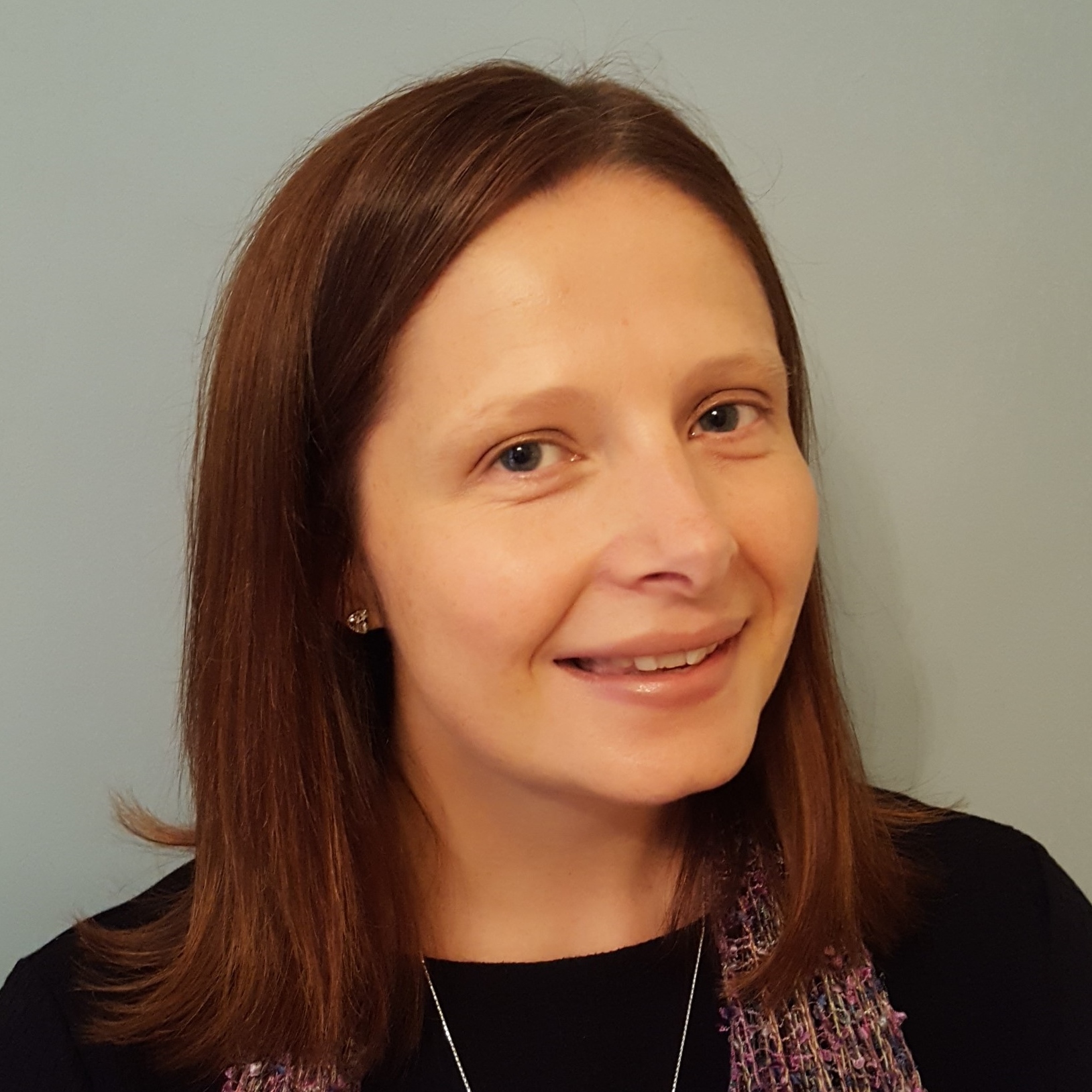 Katie Winwick
Grants and Relationships Manager
Katie joined the Trust in April 2016 having worked in the charity sector and in an HR role at the University of Edinburgh for a number of years.  Katie is delighted to return to  grant making having previously been in a similar role at BBC Children in Need after graduating from Edinburgh University with a degree in Religious Studies. Away from work Katie likes to keep fit and healthy, enjoys Bootcamp, running and Geocaching.
Lesley Brunton
Finance & Awards Officer
Lesley joined the Trust in 2010, having previously been employed with the Trust's audit firm. Lesley came with a wealth of accounts preparation and audit experience, specialising in the preparation and audit of charity accounts. Since joining the Trust Lesley has also become involved in the grants administration and assessment processes. Previous voluntary experience has included counselling with a crisis telephone line charity. Lesley is currently involved with a charity that helps people with their brokenness through life's traumas.
A believer in trying to keep healthy and fit Lesley enjoys walking and, at weekends, helps to lead a local walking group.
Kirsty Hyatt
Admin & Finance Assistant
Kirsty joined the Trust in July 2017 having worked in the charity sector in Edinburgh as well as Dublin in facilities, administration and PA roles.
Within the Trust, Kirsty is the main point of contact for office queries and also looks after the booking of our meeting room, assisting any beneficiary charities who may wish to use it.
Outside of work, Kirsty keeps fit by running and has covered varying distances, including a marathon in 2014, however, doubts she will do another!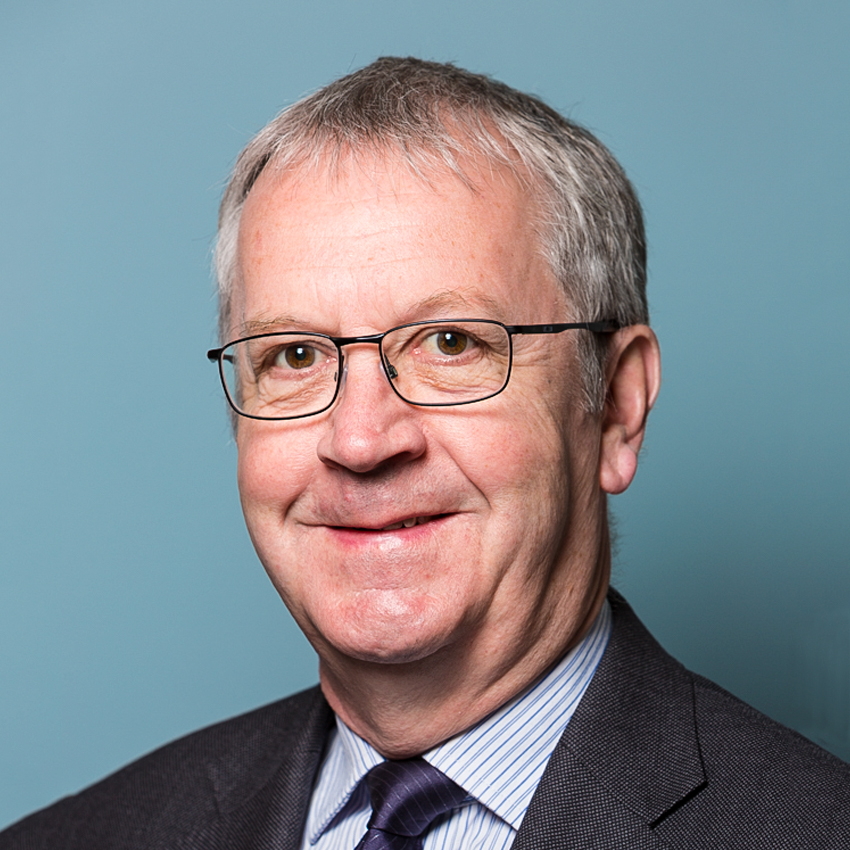 Bruce Rigby
Chairman
Bruce retired in early 2012 after a full career with Mercer, originally as a consulting actuary advising on occupational pension provision.
He held many management roles with the company, including global leadership of the Mercer's retirement, risk and finance business and as its global chief retirement strategist.
Bruce is also chairman of the MMC UK Pension Fund and a non-executive director of Baillie Gifford Life and Mercer Global Investments Europe.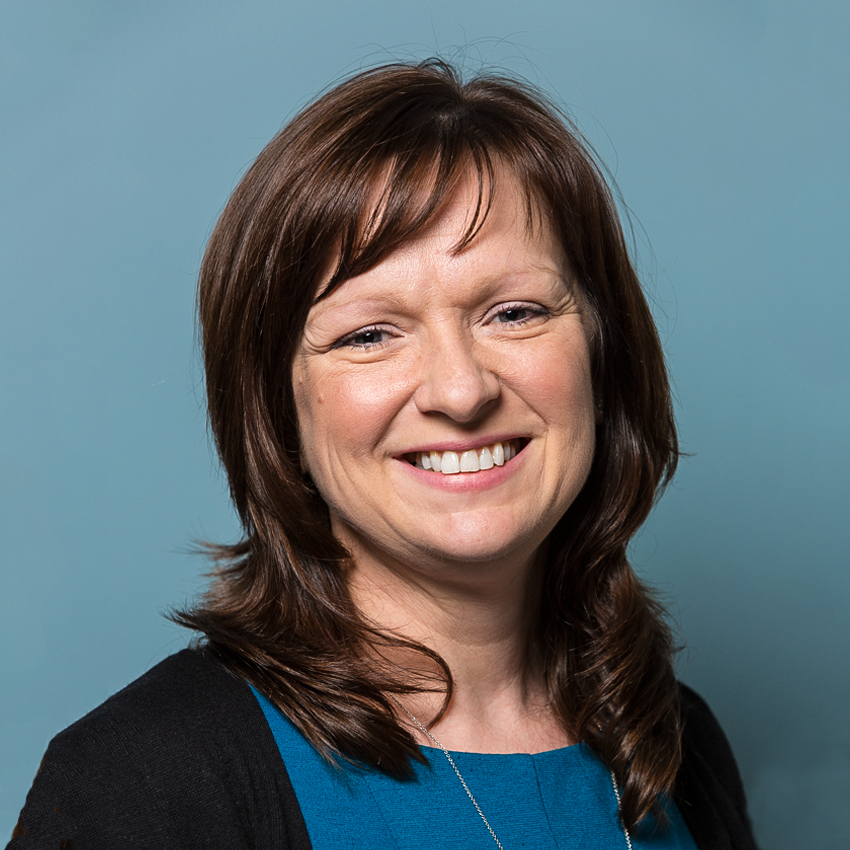 Moira Easson
Trustee
A graduate of Heriot-Watt University, Moira qualified as a Chartered Accountant with Ernst & Young in 1996 and worked as a Senior Executive in Transaction Services. She then spent seven years as Finance Manager / Company Secretary at Edinburgh Oil & Gas plc, playing an instrumental role in its successful development and subsequent takeover through the London Stock Exchange. Moira's most recent role has been as Director of Finance and Administration at Children's Hospice Association Scotland (CHAS).
Moira chairs the Finance Panel for the Trust and is delighted to be part of its ongoing strategic management and development in supporting charities across Scotland.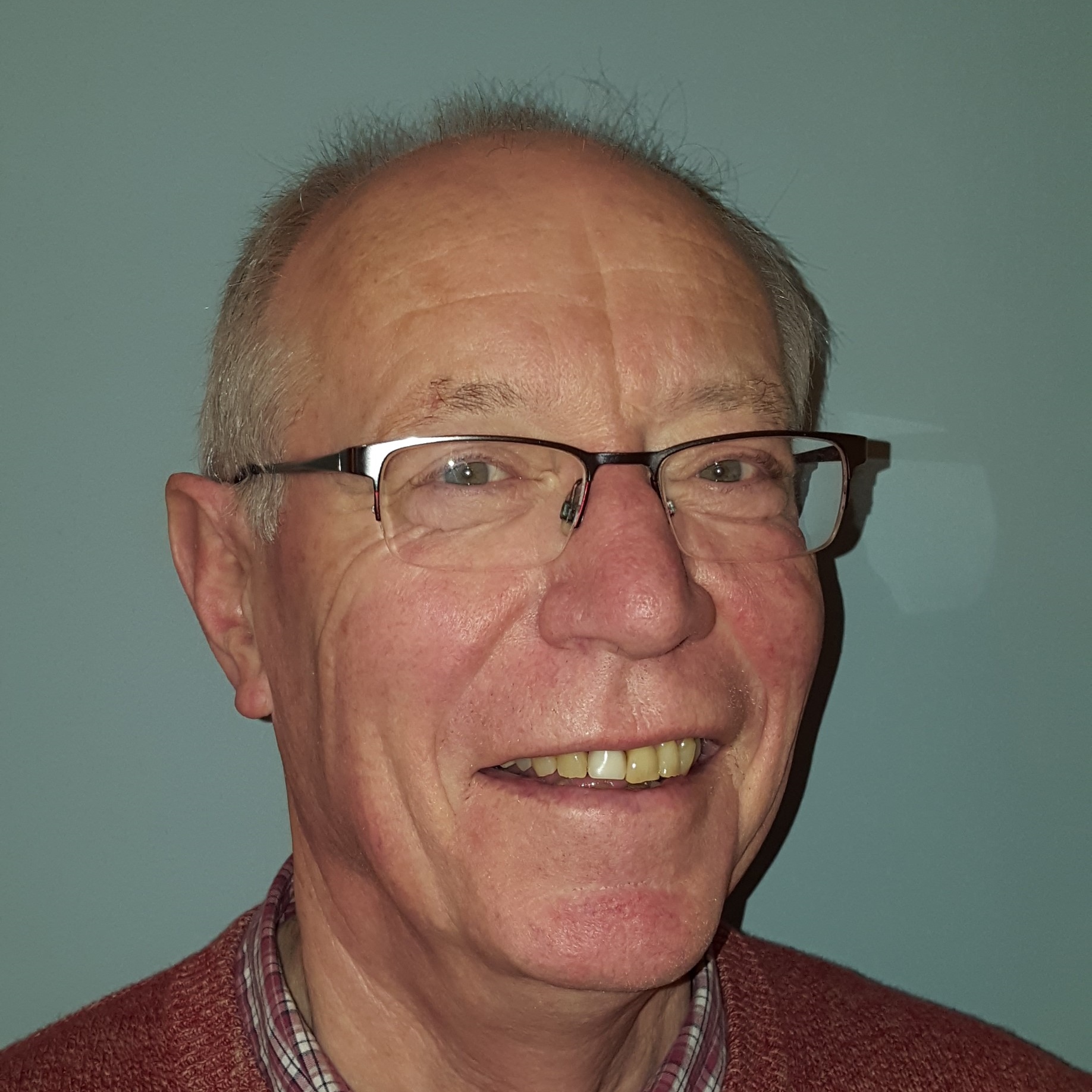 John Paterson
Trustee
John qualified as a social worker in 1976, and since then has worked in social care in the statutory and voluntary sectors in Scotland, predominantly as a senior manager in community care.
He retired from full time work in 2011 but has continued his involvement in social care. He is currently the Chief Executive of The Scottish Council on Visual Impairment, the Independent Chair of two Adult Protection Committees, and Vice Chair of Key Housing Association and Community Supports.
He enjoys being a grandpa and playing the guitar and golf, though not necessarily all at the same time.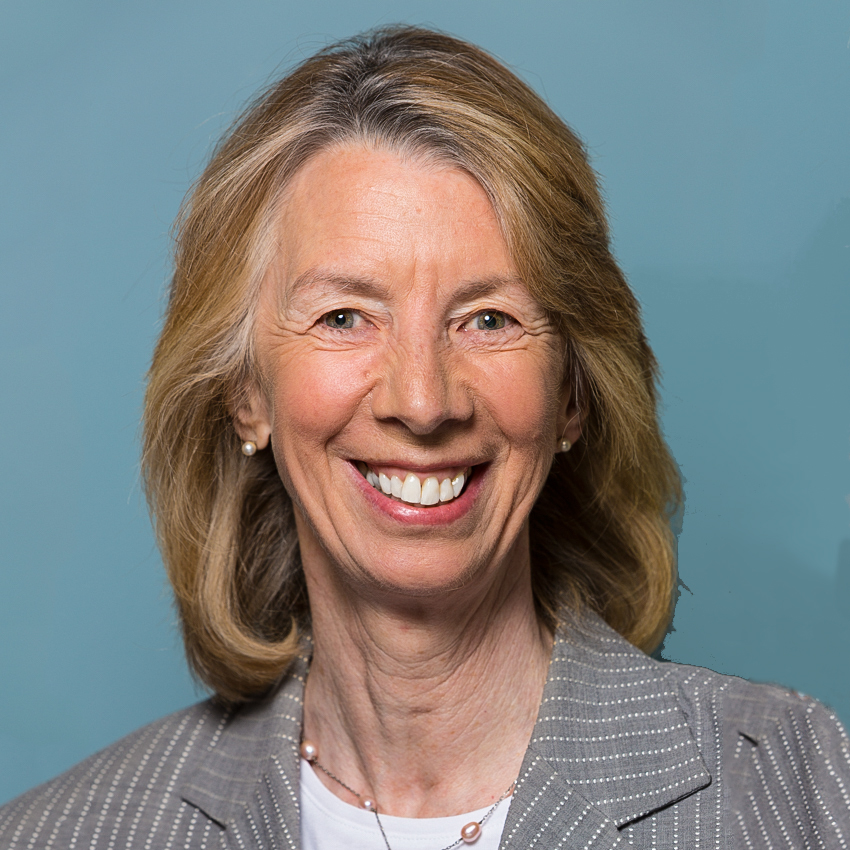 Dr Patricia Donald MBE
Trustee
Tricia is a GP in Edinburgh and also involved in a number of initiatives in Scotland promoting General Practice. She is the Clinical Lead for the Dementia programme in NW Edinburgh demonstrating Health and Social Care Integration for people with dementia. Tricia is also working with the Scottish Government as the Clinical Lead with Project Acorn, facilitating a bottom up approach for General Practice to help in reducing Health Inequalities.
Tricia chairs the Research Panel for the Trust and in her spare time likes to go ski touring and walking in the hills, or listening to music and visiting art galleries.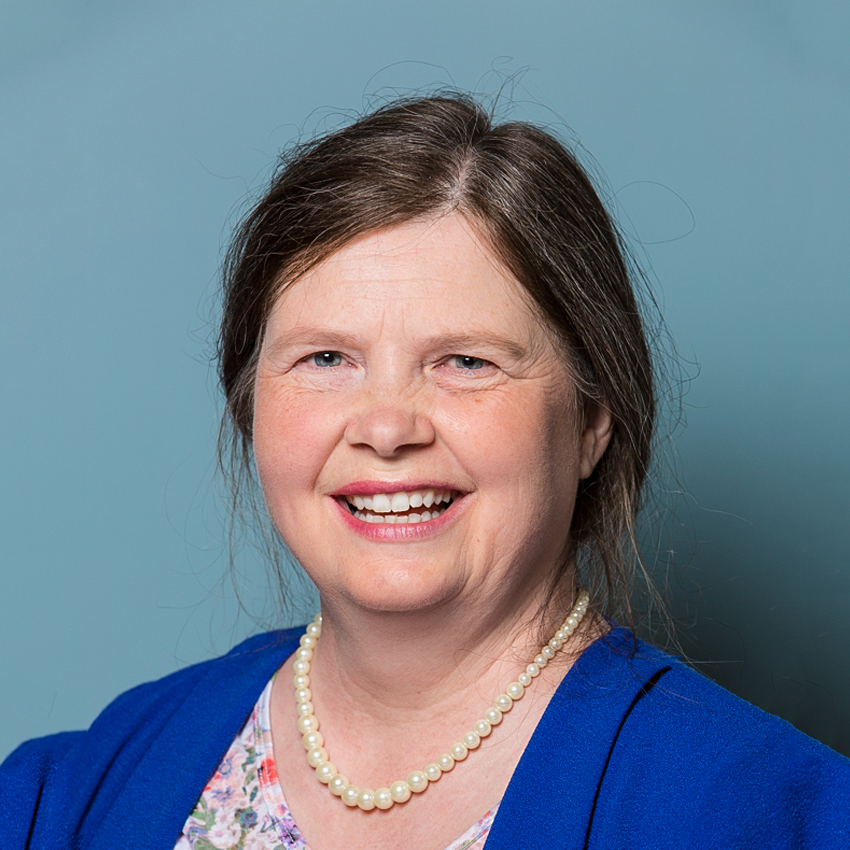 Fiona Patrick
Trustee
Fiona was born and educated in Edinburgh and graduated with a BA in Commerce in 1985. Fiona went on to have a varied career within the food and drinks industry in the West Midlands and in Scotland, with a brief spell in engineering after graduation.  Amongst many highlights she worked within several disciplines including production, laboratory, operations, sales, marketing, hospitality, purchasing, consumer complaints, charities and sponsorship, multimedia and archiving.
Since having a family Fiona has majored more on her interest in people and has been a trustee since 2006.