Project Title: The Sunshine Kitchen
The Sunshine Kitchen provides opportunities for young adults with disabilities, who require ongoing support to be part of a working environment. The young people attend regular sessions in the kitchen, and most recently, in the new garden, where they learn to develop food products for sale, as well as growing their own produce for use in their kitchen. The Sunshine Kitchen's aim is to empower young people by giving them the chance to reach their full potential through work. Team members run their own stall at local farmers markets and other events throughout Fife, and regularly supply a local café. They also offer a catering service which is much in demand in the community, and have prepared food for parties, awards ceremonies, community lunches and more.
The team members have all gained confidence and independence in the kitchen, as well as improving their abilities to communicate and work as part of a team.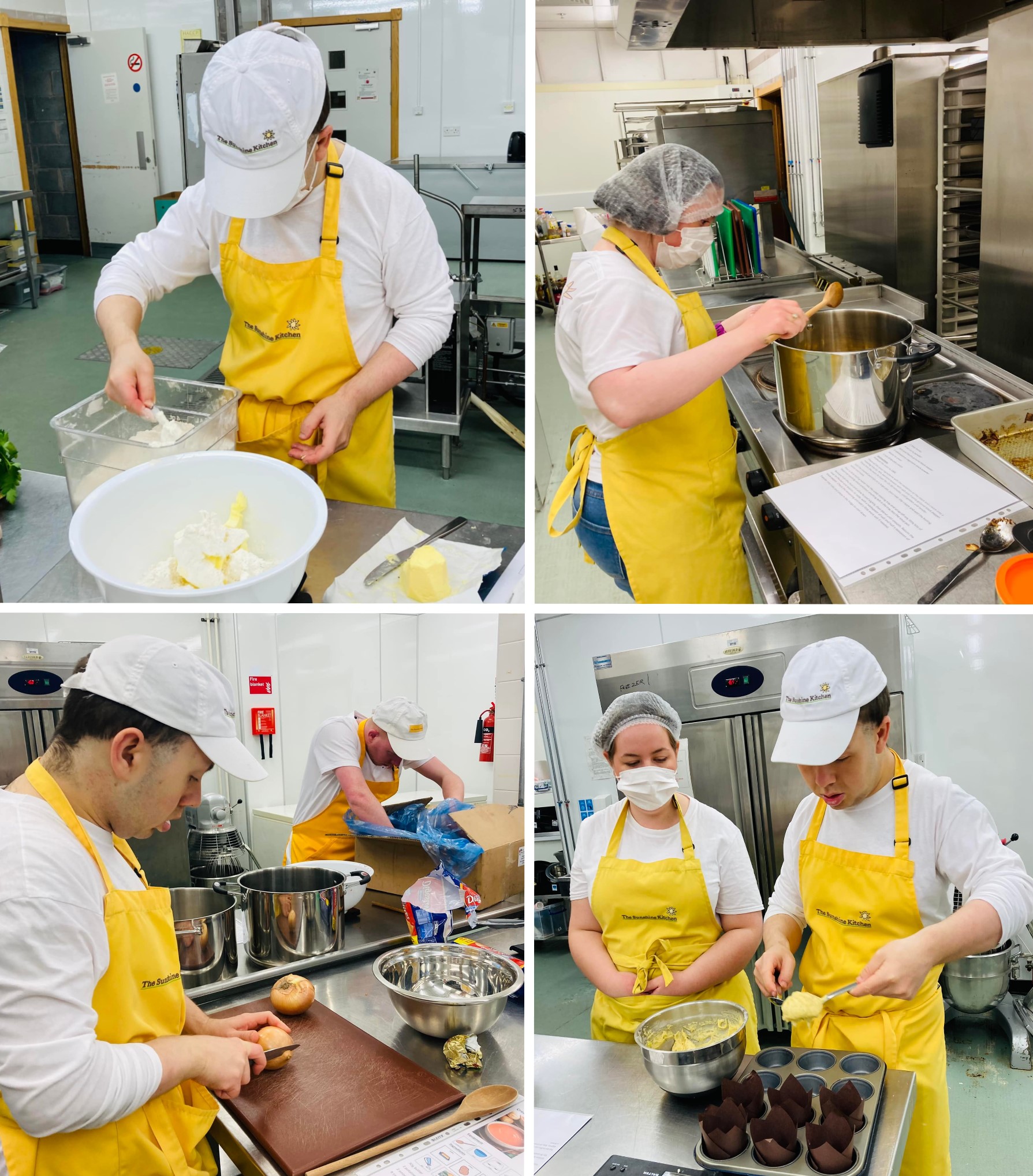 "As the charity's Project Manager, I am not usually in the Friday kitchen sessions, however recently covered for a member of staff on annual leave. During this time, I had the opportunity to experience first hand the incredible progress that this team of young people has made during their time with us. They have become a real team, using initiative as they work and demonstrating a level of skill that they can be very proud of. The difference between the level of support which they now require compared to when they first started is astonishing. A truly fantastic team of young chefs!"