Project Title: SB Health
SB Health is Scottish Ballet's health initiative, providing entry points to dance health throughout the lifecycle. The company's three neurological health programmes for people living with Parkinson's, dementia, and multiple sclerosis have been collaboratively designed with people with lived experience.
 Led by professional dance artists and musicians, SB Health classes make a positive impact on participants' lives by addressing condition-specific concerns such as fatigue, balance, flexibility, coordination, gait, social isolation, and depression through participation in dance and engagement with the arts.
 Scottish Ballet is working with health professionals to ensure more patients can be referred to person-centred care via social prescription.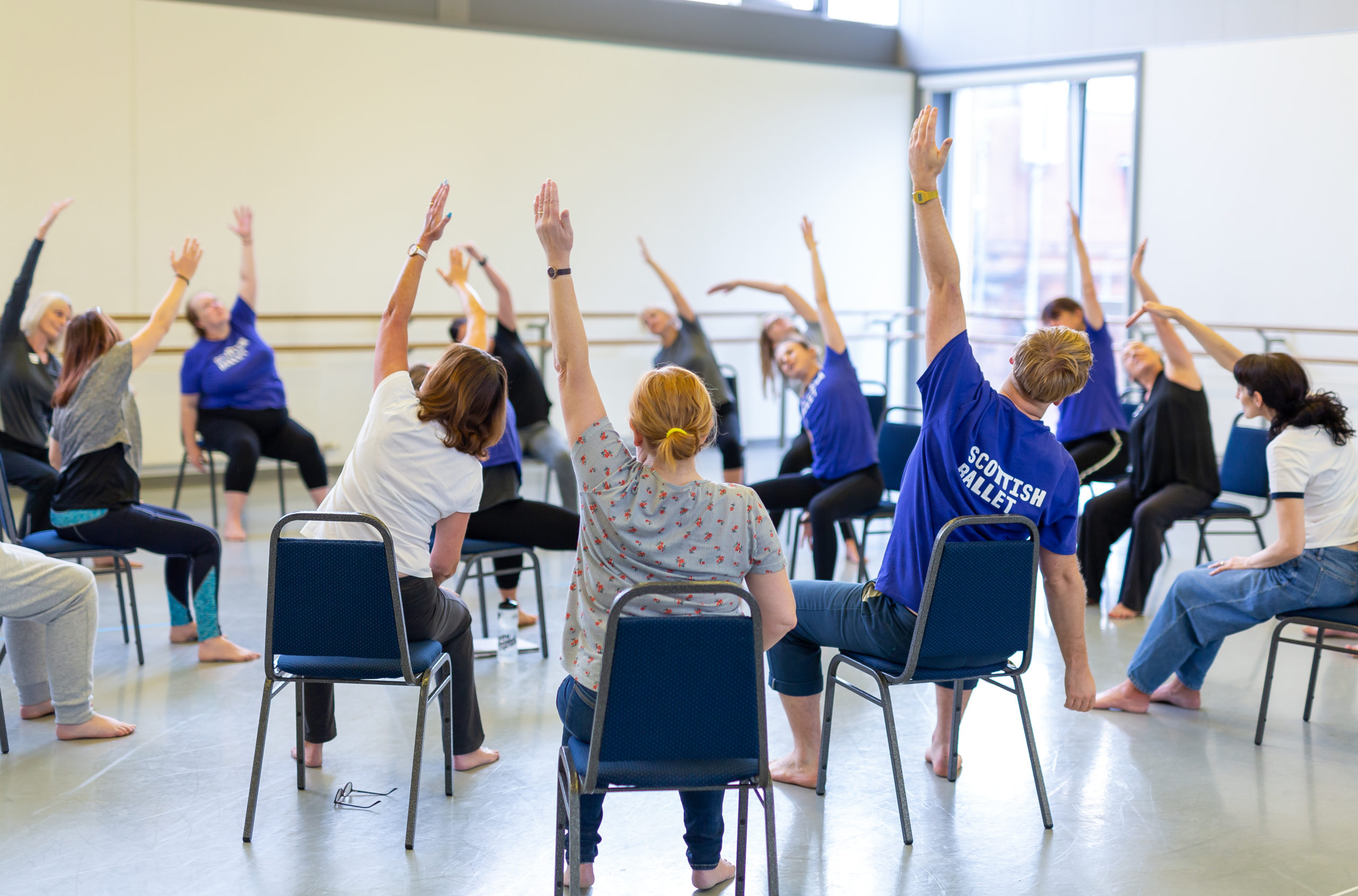 "At the beginning, in the circle, you can see that people are all hunched over, folded in. They're not comfortable, but by the end of the class, spines straighten, walking taller, there's a fluidity in the movement that wasn't there in the beginning".