Project Title: Everyone from the top!
Drake Music Scotland provides music making opportunities for people with disabilities. Their expertise in inclusive music technology and specialist teaching methods supports people of all ages and a wide range of disabilities to play, learn and compose music independently.
Our Trust is funding  the 'Everyone from the top!' project over two years.   The project helps enable 18 people with neurological conditions opportunities to gain confidence, independence and improve their social and communication skills through group music tuition. Performances at a series of local events aims to help disabled people become more visible and involved in their community.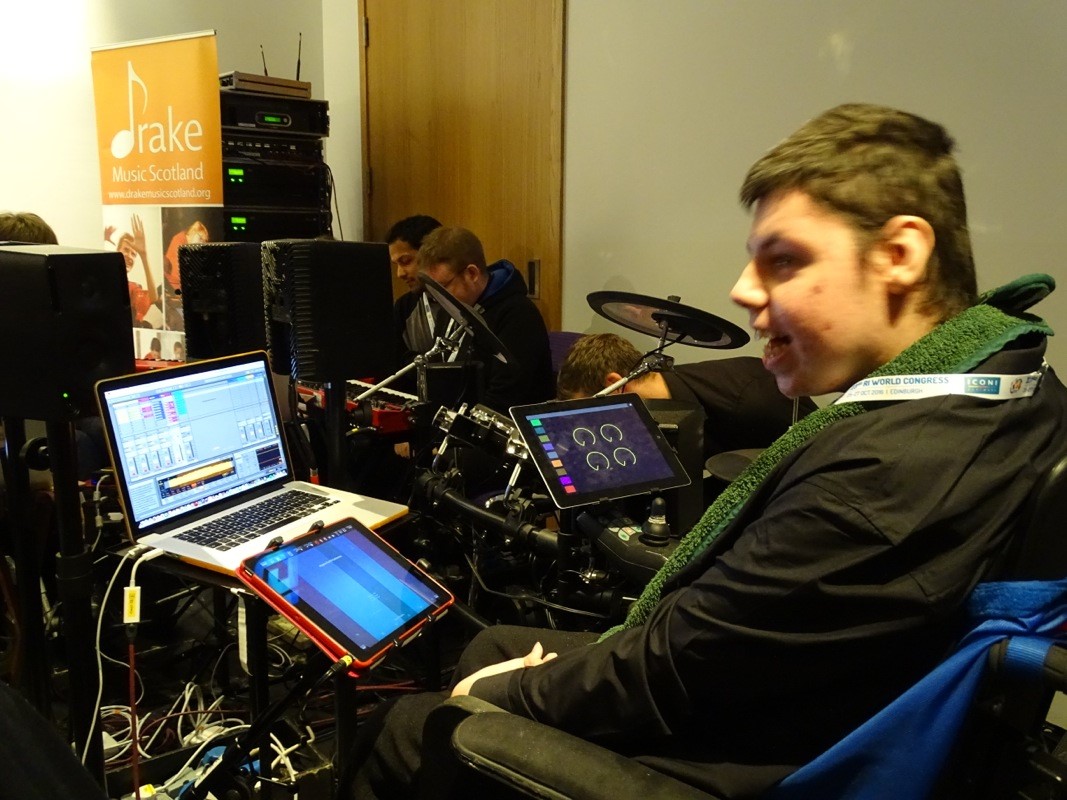 The difference the Digital Orchestra has made to Paul …
"Being part of the orchestra has increased Paul's own aspirations for himself and raised expectations of those around him- he now feels like a "musician" not a "disabled person" and that a career creating electronic music is open to him.  His family see him differently too and are proud of his achievements including performing at the Glasgow Royal Concert Hall in front of an audience of 2000.  Ultimately, Paul is benefiting from being able to develop his skills in an activity he has a talent for and the opportunity to show others what he can do.
The Orchestra has also helped Paul to increase his social and team-working skills.  Learning to be part of the ensemble has been a journey for Paul who has such strong ideas about how he wants the music to sound that he can sometimes get frustrated. Over the year, he has learned to respect the abilities of other members of the orchestra, be more patient, listen better and is a now a core member of the team".