Project Title: 
Kinship Care Programme 
Big Hearts' Kinship Care programme offers a range of comprehensive support to address the emotional, practical and financial challenges faced by young people and their carers.
Kinship Care is where a child lives with a family relative full-time as their parents are unable to care for them. This can be due to ill-health, substance abuse, death etc.
Kinship Care is common in Scotland. Statistics estimate that a 1 in 3 of children currently 'looked after' in the country are in Kinship Care.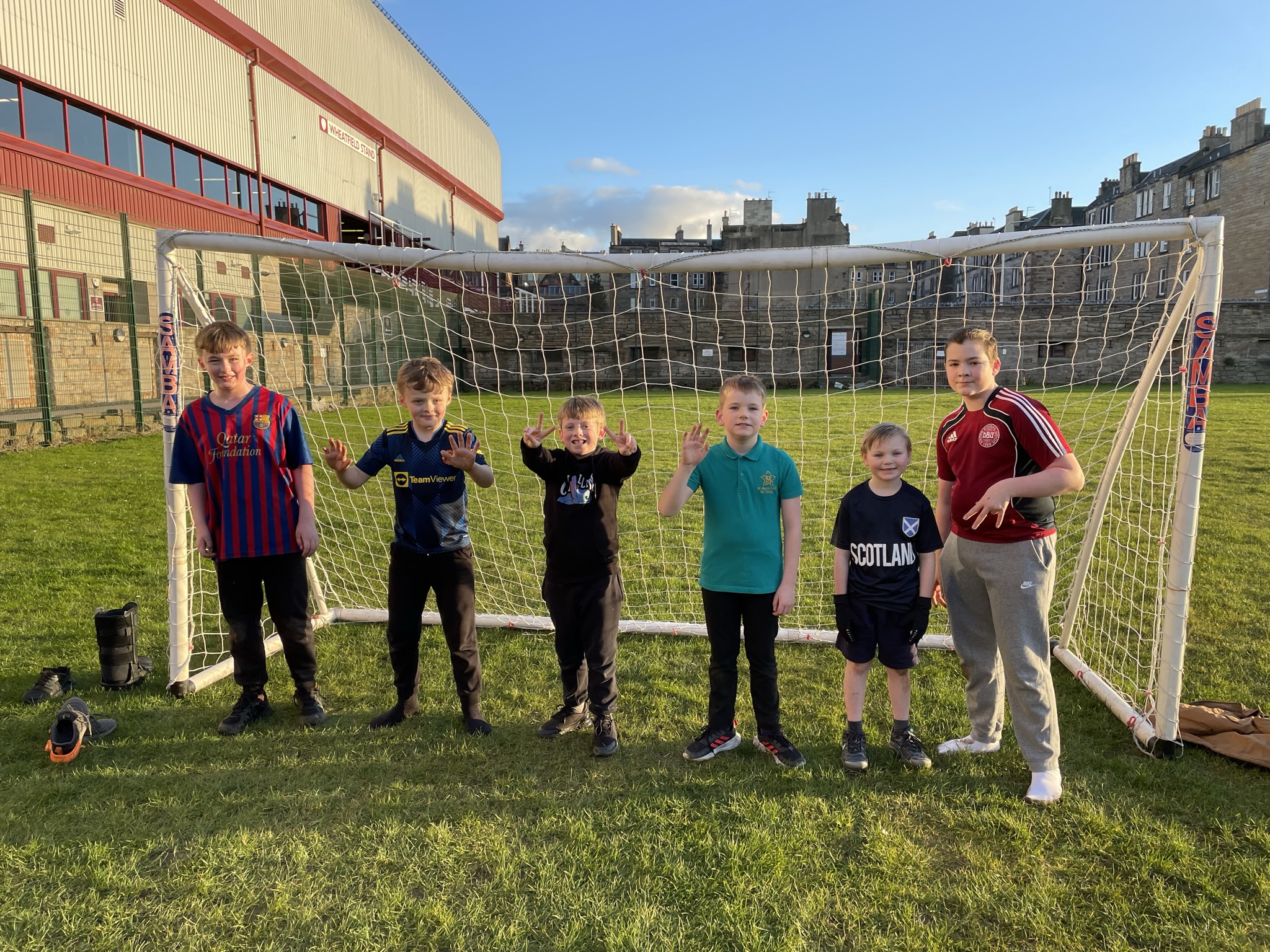 I became a kinship carer overnight. I was looking after my granddaughter and was assuming she would go back to her mum the next day, but she didn't. I found myself suddenly caring full time for a a baby: I had no appropriate clothes or equipment and I had to figure out how I was going to get to work the next day.
I wish I had known at the beginning how many kinship carers were out there, and how many were going through the same emotions and coming up against the same challenges. For a long time, I felt really alone.
It was amazing coming to the Big Hearts kinship care after school club. I never realised that we could get so much support and that meeting other families could bring so much joy into our lives. We've been coming to the Stadium every Tuesday for 7 years now.
If you are new to kinship care, my advice to you is do some research. There's a lot of help out
there, and some info you need to know going forward. The most important thing is that you are not alone. No matter what you've been through or about to go through, there's another carer that has been there and done it.
It might take a little while to find your feet but when you do there's so many positive aspects. You will become a different person, more open-minded and more understanding. When you become a kinship carer, you will experience a few people saying to you: 'what a shame for those kids'. It is a common misunderstanding about kinship care, because it is a good thing! The children are staying in the family, they are loved. Because of your efforts and what you've done for them, these kids are thriving and can lead a normal life.
At Big Hearts, we are all together in the same room. The kids don't feel different, the adults don't feel different: we all understand each other. If you wanted to come along to our group, you would be made very welcome. We wouldn't judge you in any way and in my opinion, you would make some very good friends.
You'll hear some lovely stories about the relationship between children and their kinship carers. You see, my granddaughter knows I'm doing a very important job for her. When she was 4 years old, she came to me and said: 'Granny! You're a good mummy' which is the most wonderful thing that I could ever hear."